75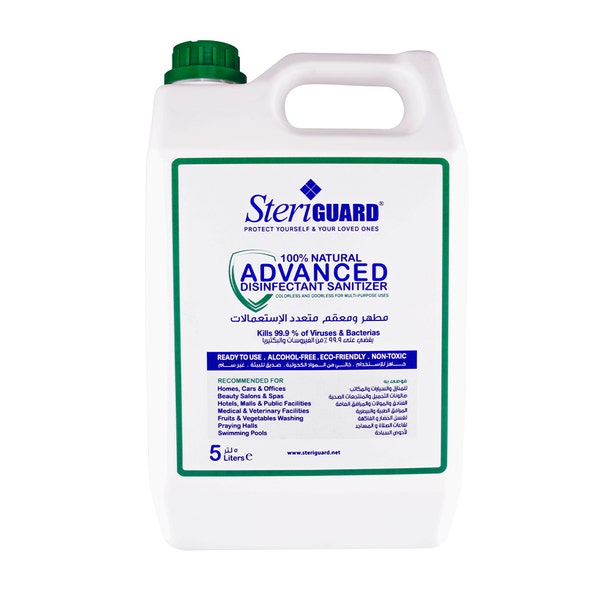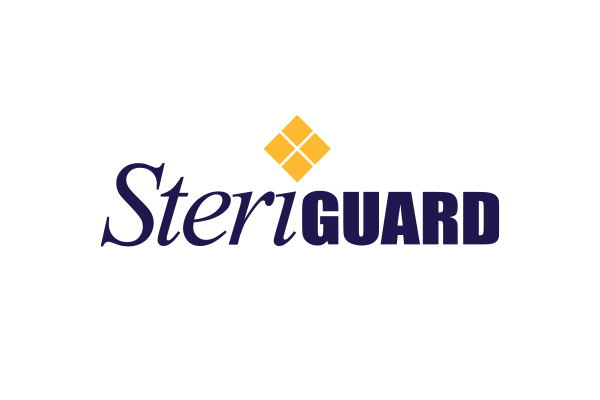 Steriguard 100% Natural Disinfectant Sanitizer | 5 L
Expected Delivery
Thursday, 7th of December
Special Price
AED 75.00
Regular Price
AED 125.00
The Steriguard %100 Natural Advanced disinfectant line is a powerful replacement for traditional chemical disinfecting and sterilization process. Apply directly in a liquid form without dilution, no need to rinse. 100% safe and non-toxic for humans. Unlimited applications.
FREE SHIPPING
Free shipping on all orders above 200 AED
COD
Pay cash upon receiving your order
FREE SAMPLES
Free samples with every Order
Customer Reviews
Staple household item!

these days everything has to be sanitized, our family household always has this Steriguard Disinfectant Sanitizer. Always on stock, we never miss this during staples shopping. Love the smell, great price.

Review by nice.in.dxb

Posted on
Details
Our experts have developed the highest effective and %100 natural sanitizing line based on the science of electrochemically activated water. It contains the most powerful active biocide: Hypochlorous Acid HOCl. Naturally produced by the body immune system to fight against invading pathogens, it is %100 safe and non-toxic for humans while being highly efficient and offering a very quick anti-microbial action, less than 30 seconds contact needed.
STORAGE CONDITIONS:
To be store in a dry cool place. Avoid exposure to high temperature and direct sunlight. Best to use within 1 month after opening and up to one year in proper storage conditions.
The product should be transported and stored below 25 degrees. This is crucial to keep its anti-microbial properties.
APPLICATIONS:
Disinfection of all surfaces, tables, floors, AC ducts, equipment as well as staff and their clothes through Sanitizing tunnel. Unlimited applications.
How To Use
Areas and surfaces to be organized and cleaned first. Apply directly in a liquid form without dilution. Depends on the application, use a sponge, mop, sprayer, cold fogger, etc. No need to rinse, let it dry for a few minutes.
Related Products By Brand