60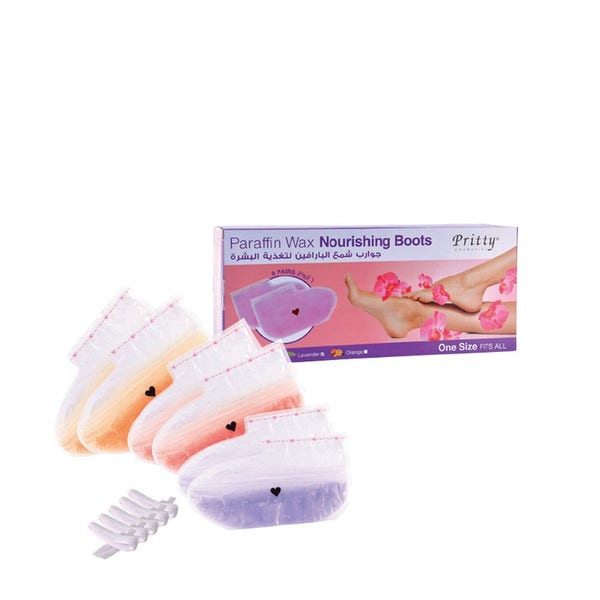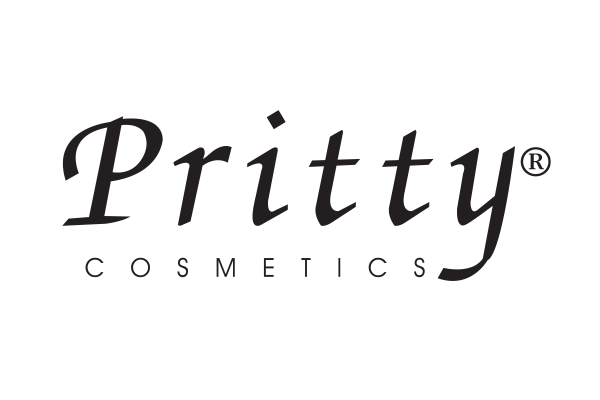 Pritty Paraffin Wax Nourishing Boots Foot Socks | 6 Pairs
Expected Delivery
Thursday, 7th of December
Special Price
AED 60.00
Regular Price
AED 100.00
Going to the spa is great, but it is a treat instead of regular practice. With Pritty Paraffin Treat you can get spa quality treatment at home whenever you want.
Available in Lavender, Peach or Orange
FREE SHIPPING
Free shipping on all orders above 200 AED
COD
Pay cash upon receiving your order
FREE SAMPLES
Free samples with every Order
Reviews & Ratings
Details
When your feet are submerged and coated in perfectly heated paraffin wax, blood circulation to the skin's surface increases greatly while pores are opened with more absorption of lotion. This is the two-fold process that makes this treatment such an effective method for treating both the symptoms and causes of dry skin while also relieving aches and pains in your joints.
Dynamic Moisturizing Process
Simply applying lotion to dry skin has little effect since pores in that area are damaged and unresponsive to treatment. Pritty treat heated paraffin wax works to heal and open these pores so that the product's coconut oil penetrates much more gently and deeper than with regular application. The heated paraffin also works to keep moisture trapped in your underlying skin layers, thus creating a fully moisturized spectrum of skin that feels soft instantly.
Going to the spa is great, but it is a treat instead of regular practice. With Pritty Paraffin Treat you can get spa quality treatment at home whenever you want.
A one-month supply of an enhanced paraffin wax treatment for your feet that uses a proprietary formula to help moisturize, hydrate, soothe, and rejuvenate your dry, tired, and aging skin.
Features:
All-in-one paraffin Wax hand spa. No need Paraffin Kits.
Non-greasy formula delivers moisture for soft.
Enriched with Coconut oil, macadamia nut oil, vitamin E and aloe.
Peel off without wax debris attached.
Thermochromics label is designed for temperature identification.
Repeated use for 4 times.
No need to go to salon, indulge your feet to a luxurious and hydrating service at home.
You'll be amazed how easy it is to use!
The Handy/Footy Paraffin Wax spa turns your home into a salon, providing you with the ultimate experience by helping you to relax, relieve tension and soothe sore joints.
Detailed Description about Usage:
Flat place the paraffin wax in microwave or hot water for about2 minutes. Microwave on high until melted. (Watch carefully. Paraffin is a flammable substance.)
Thermochromics label on the grove will help you find the suitable temperature. Red is for danger, and Grey is for safe.
Test the wax to be sure it is a comfortable temperature. Cut the glove with the scissors.
Wash and dry your feet before the spa. Open boots, and to fit your feet with wax closely by smoothing the surface of your groves. Secure opening with hook and loop fastener. Also, place a bath towel if needed under your feet as you wait.
Enjoy the feeling of the warm wax on your skin for about 30 minutes. To remove, simply take off the boots. Give yourself a little feet massage until the essential liquid is fully soaked in the skin. No need to wash your feet after the treatment.
The opened paraffin wax foot care boots has functional period lasts for a month, and could be repeated use for 4 times. Put the boots in a zip lock bag after each use, and store in refrigerator.
Who can use it?
People who has dull feet because of dry, rough, callus, cuticle, chapped, cracked, large pores, age spots, veins, elastic fatigue, wrinkles, flaky, chalky, scaly and crusty.
People who wants to improve or cure skin conditions like psoriasis, eczema and patches of itchy.
People who suffers from the pain of arthritis, muscle stiffness of osteoarthritis and sore joints.
Available in Lavender, Peach and Orange
Related Products By Brand