1346.5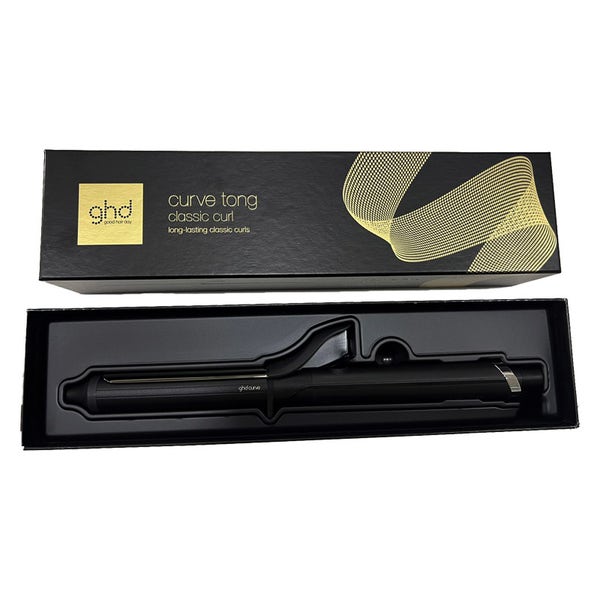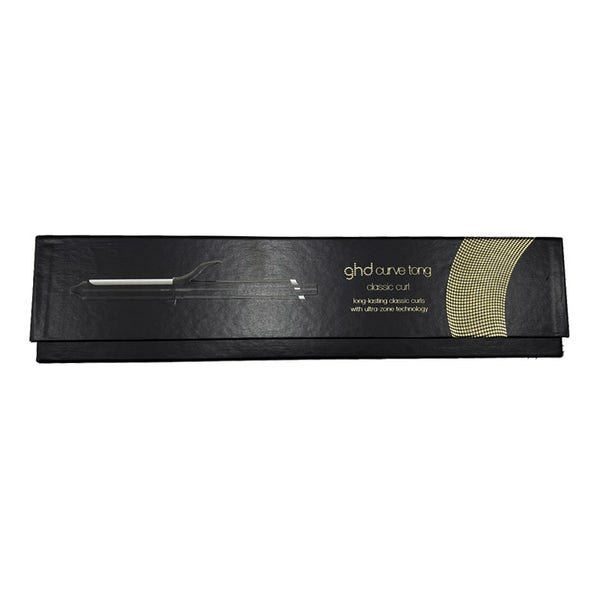 ghd Classic Curl Tong Hair Curling Iron | 26 Mm
Expected Delivery
Friday, 9th of June
The 26mm medium barrel of the classic curl tong features a spring-activated ergonomic lever that enables even shorter hair to produce consistent curls for a classic style and volume.
With its 1" medium barrel, it creates glamorous, well-defined curls that can be used for casual day style or a glitzy evening look.
The entire barrel will maintain a temperature of 365°F thanks to Ultra-ZoneTM Technology.
Easy Styling: To create quick, reliable curls, secure the hair in place with the clamp and twist the iron.
Award-winning hair products with over 20 years of expertise history, appreciated by beauty lovers and recommended by stylists
With the Ghd curve® range and curl hold spray - curly ever after, curls last all day and night.
FREE SHIPPING
Free shipping on all orders above 200 AED
COD
Pay cash upon receiving your order
FREE SAMPLES
Free samples with every Order
Reviews & Ratings
Details
The Ghd curve classic curl tong boasts a 26mm medium barrel for classic style and volume and a spring-activated ergonomic lever to produce consistent curls even on shorter hair. The built-in safety stand enables you to set the tong safely down while styling and the protected cool tip gives you a stable location to grip the hair while you curl it. A professional-length cable for flexible style, an automatic sleep mode after 30 minutes of inactivity, and universal voltage allow the tong to be used anywhere in the world.

GHD Classic Curl Tong Hair Curling Iron Features.


Medium 26mm barrel made to create dependable medium-sized curls


A spring-activated lever for holding down the hair's tips while you curl it


Curling with a cooler tip is more comfortable


Safety stands to keep the tong fixed to a hard surface while not in use.


With the appropriate, even heat, our Ultra-Zone technology seals in your curls.


Modern ceramic coating created specifically for better curling


A press-and-hold on/off switch and indication prevents accidental use during styling.


On-off and ready-to-use indicators with light and sound


If ignored for 30 minutes, sleep mode immediately turns off.


A swivel cable with professional length and universal voltage.


185 degrees for ideal styling | 2 years warranty


The Ghd curve® of classic curl iron makes it simple to create elegant, precisely defined curls. Featuring a 1" medium ceramic barrel and ergonomic clamp to give even shorter hair glossy, long-lasting curls. Include a professional-length chord, built-in safety stand, protective cool tip for safety during curling, automatic sleep mode after 30 minutes, and universal voltage.


Stop estimating the ideal styling temperature. In order to provide constant heat at all times, our ground-breaking hyper zoneTM technology recognizes each individual hair strand and adjusts to the safer-for-hair temperature of 365°F across the entire barrel.


Medium 1-inch barrel: Designed to create glitzy, precisely defined curls.


Ultra-zoneTM technology locks in your curls at a temperature that is 365°F safer for hair.


Hair clamp with spring action for maximum style control.


Cool hint: Created to keep you secure when styling.


A temperature of 365°F is safer for hair and strikes the ideal balance between long-lasting effects and maintaining the quality of your hair.


Safety stand—Used to keep the iron fixed to a solid surface when not in use.


Automatic sleep mode helps to turn your curling iron off after 30 minutes of inactivity.


How To Use
-Use on dry hair.
-Use the CURL HOLD SPRAY - CURLY EVER AFTER before styling to protect your hair and for up to 24 hour curl hold.*
-For perfect curls, make sure the size of your section is no larger than the width of the barrel.
-Make styling easy by splitting your hair into sections and curling one side at a time.
-Wrap hair around barrel, making sure to not overlap hair. Hold for eight to 10 seconds, depending on your hair type.
*Technical test measuring curl retention in a humidity chamber at 50% relative humidity
Related Products By Brand